Created by Colossal Media on the corner of West Broadway & Grand St. More behind the scenes can be seen on Oscardelarenta.com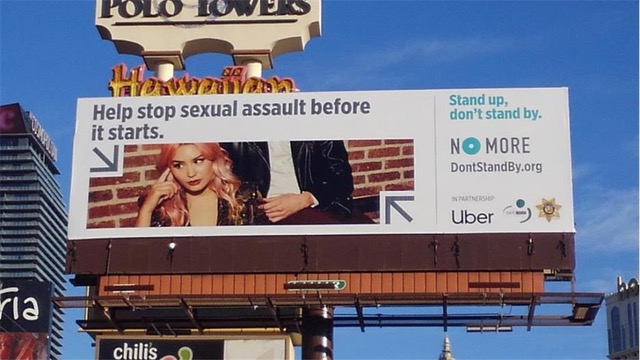 Photographs from the #DontStandBy Campaign were used OOH, social and web. Billboards of the campaign were put up in Vegas around the valley at various intersections.
Posters can be seen hanging in participating bars in LA and Vegas. Images were also used on the Uber app for drivers and Digital Marquees.
Bridal images seen in the print issue of BRIDES August/September issue.
Suede Basket Heart images on display in France retail stores and windows.
SIMON MALLS Advertisements
Photographs from Coach Fall 2017 show used in drive to store advertisements for Simon Malls post Fall 2017 show. Ads ran for a week and the local malls used the images on email blasts to their individual database.